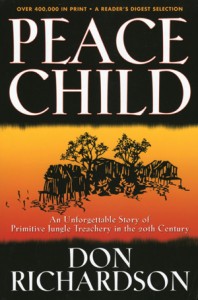 Tomorrow, when I introduce my newest Hidden Heroes book to Greenville Classical Academy, I'll be telling the Peace Child story publicly for the first time. The story took place in 1962, as this video shows.
Last year, in 2012, the Sawi tribe celebrated the fiftieth anniversary of the coming  of missionaries Don and Carol Richardson. Don and his three sons returned to witness the changes that Jesus Christ accomplished through His powerful gospel. This inspiring video shows the change that has taken place in the last fifty years.
I hope that many people will be encouraged by the great work God has been doing among the tribes of Papua, Indonesia. I'm privileged to be able to share these stories with a new generation.